Tour description: Villa Farnese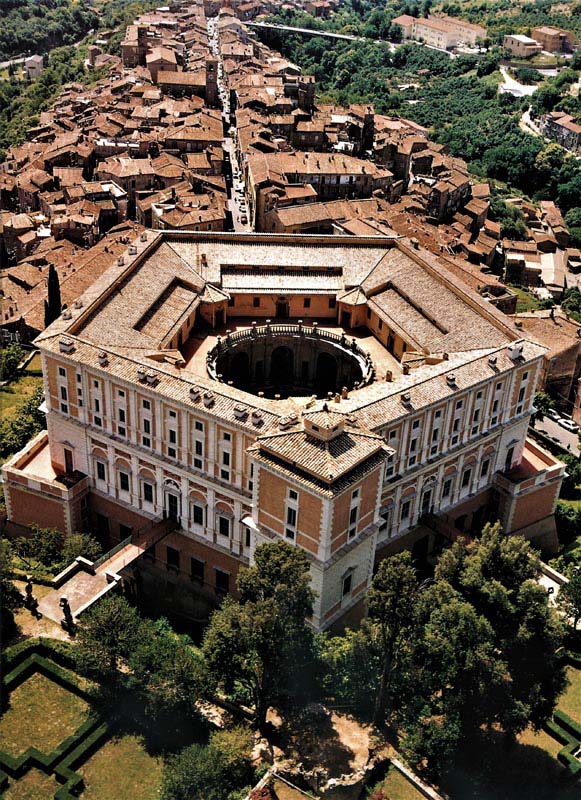 Villa Farnese, in Caprarola, is a massive Renaissance and Mannerist construction.
The pentagonal Palazzo Farnese sits majestically in the town and valley like the gem it is.
Inside you will find more amazing art and great design than you can find in almost any single one spot.
Stunning! With water running in the garden and in the park; beautiful, large waterfall fountains and more.
Tour description: Villa Lante at Bagnaia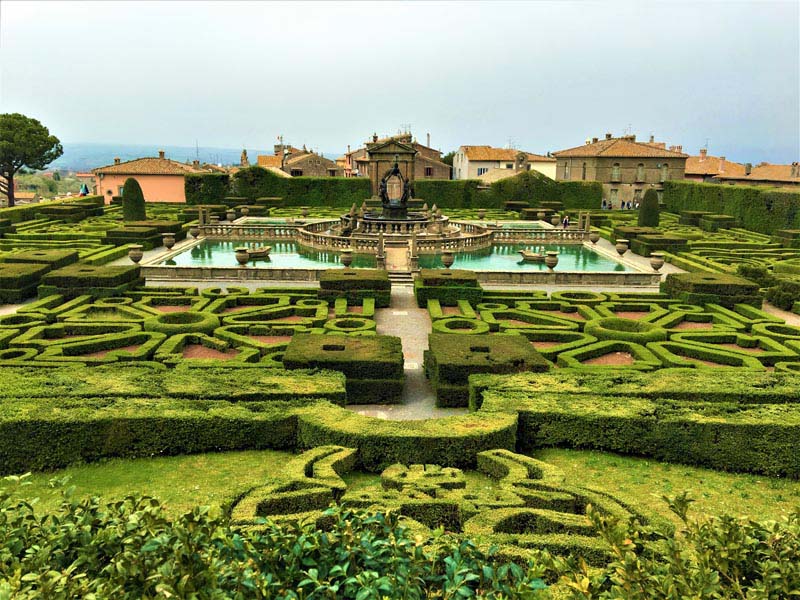 Villa Lante at Bagnaia is a Mannerist garden of surprise, with its waterfall fountains and grottos, this is one of the most famous Italian gardens of the 16th century.
Villa Lante best represents the contemporary ideal regarding the relationship between architecture and landscape, or between construction and nature.