Festival of Wine & Olive Oil - November
Festivals Description: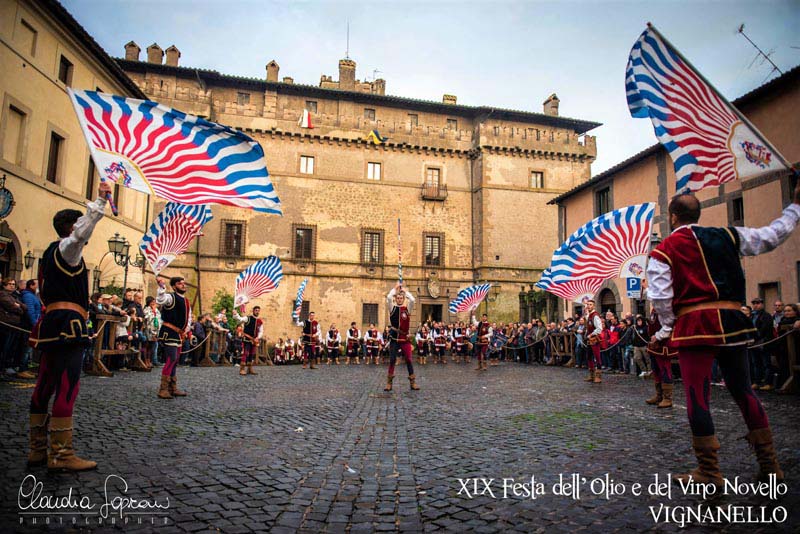 An occasion to celebrate the new season of Wine and Olive Oil.
The flavors and aromas dominating the medieval streets of Vignanello will in fact be those of the grapes just transformed into the "nectar of Bacchus" and the olives in the middle of the milling. Aromas that will be added to the warmth of roast chestnuts freshly baked by the large pans placed in the streets of the village.
Throughout the event expert guides will lead you through the "paths of taste of wine and oil" in the fascinating world of production and transformation of the two most important products in Italian food and wine.
The re-enactments and the historical reconstructions of the crafts demonstrating the traditional materials used and showcase the finished products, visitors can be immersed in history.
Acting as a time machine people can touch and experience lost jobs and forgotten crafts, and through the shows and medieval sports visitors can be transported to Renaissance Italy.