Tour description: The Holy Wood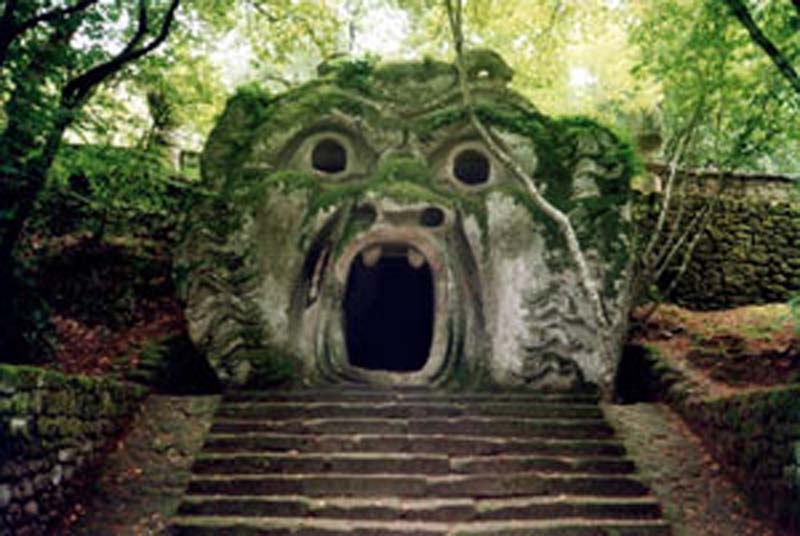 The Holy Wood, known locally as the Park of Monsters is the only artistic and cultural site of its kind in the world.
Located in Bomarzo, this garden was created during the 16th century.
Situated in a wooded valley; it is populated by monstrous sculptures in a natural rural setting.
Bomarzo park was intended not to please, but to astonish, and like many Mannerist works of art, it has a mystic symbolism. ("Mannerism" is a 16th century style of art & design characterised by elegant, sensuous distortion of the human figure).
Tour description: Civita di Bagnoregio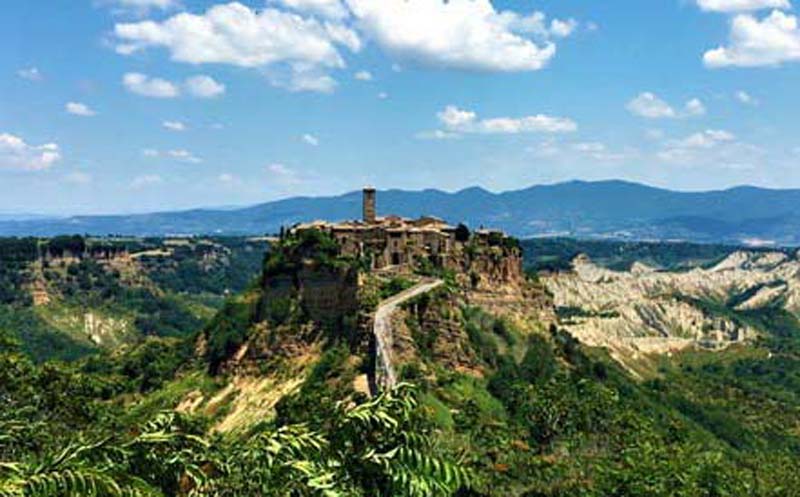 Civita di Bagnoregio is a unique jewel, considered one of the most beautiful villages in Italy. It is nicknamed the "Dying City", because of its slow and inexorable decay.
Civita di Bagnoregio is a village "suspended" between heaven and earth, connected to the rest of the world only by a very thin, long viaduct.
This "ghost town", is like a remote island in the middle of the sea.
This is one of the most interesting archaeological sites in the world, with evidence of the ancient Etruscan people, bright colours, strength and tenacity.