Infiorata Del Corpus Domini - June
Festivals Description: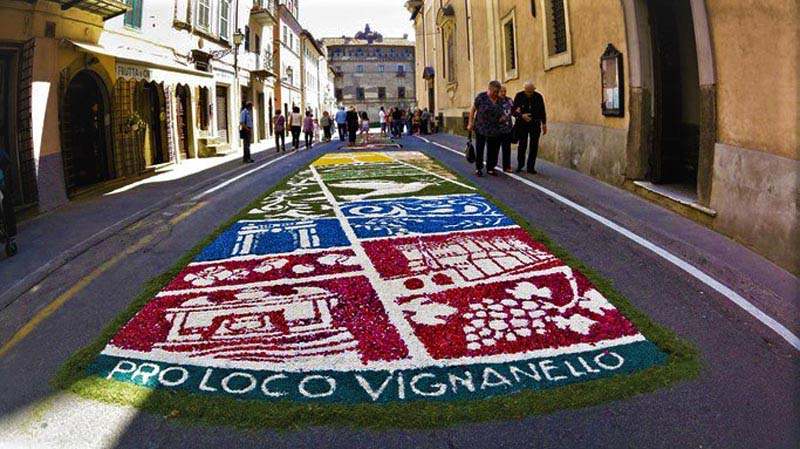 Vignanello's infiorata has very ancient roots dating back to the 1800s.
Thanks to the contribution of the whole community of the village young and old, the streets of the ancient village are covered by an uninterrupted floral carpet, made up exclusively of flower and plant materials. Each display taking months to design and prepare. Preparation work begins on Saturday afternoon and continues throughout the night preceding the celebration of Corpus Domini.
The next morning, Sunday, the solemn procession runs through the carpet of flowers.