Tour description: Garden of the Tarot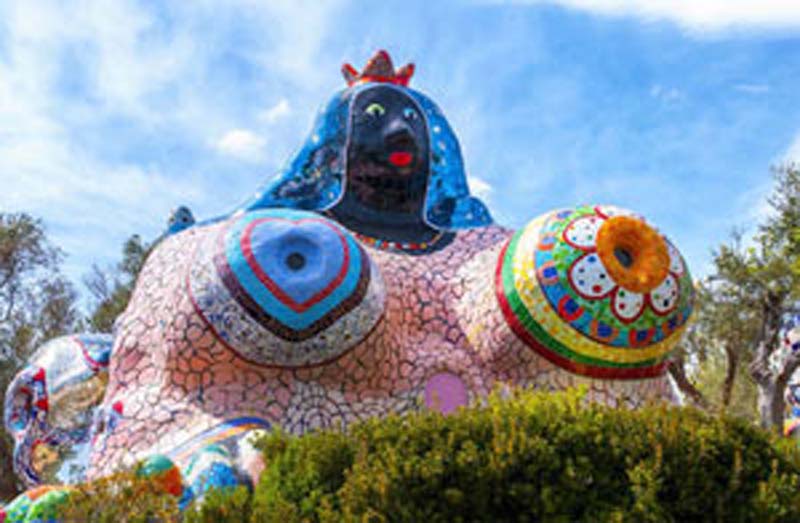 For children or adults, art experts or just the curious, be it the first or 100th visit, entering the Garden of the Tarot you feel the same: wonder! Thousands of colours, shapes, curved surfaces, fragments of mirrors reflecting light, give life to the landscape, an amazing universe where even today everything speaks of the soul and the genius of a great artist: Niki de Saint Phalle.
Her "Garden is a metaphysical and meditation place, far from the crowds and the chasing of time, where it is possible to savour its many beauties and the esoteric meanings of the sculptures".
A place that makes your eyes and heart rejoice.